5 Essential Considerations for choosing Bathroom Accessories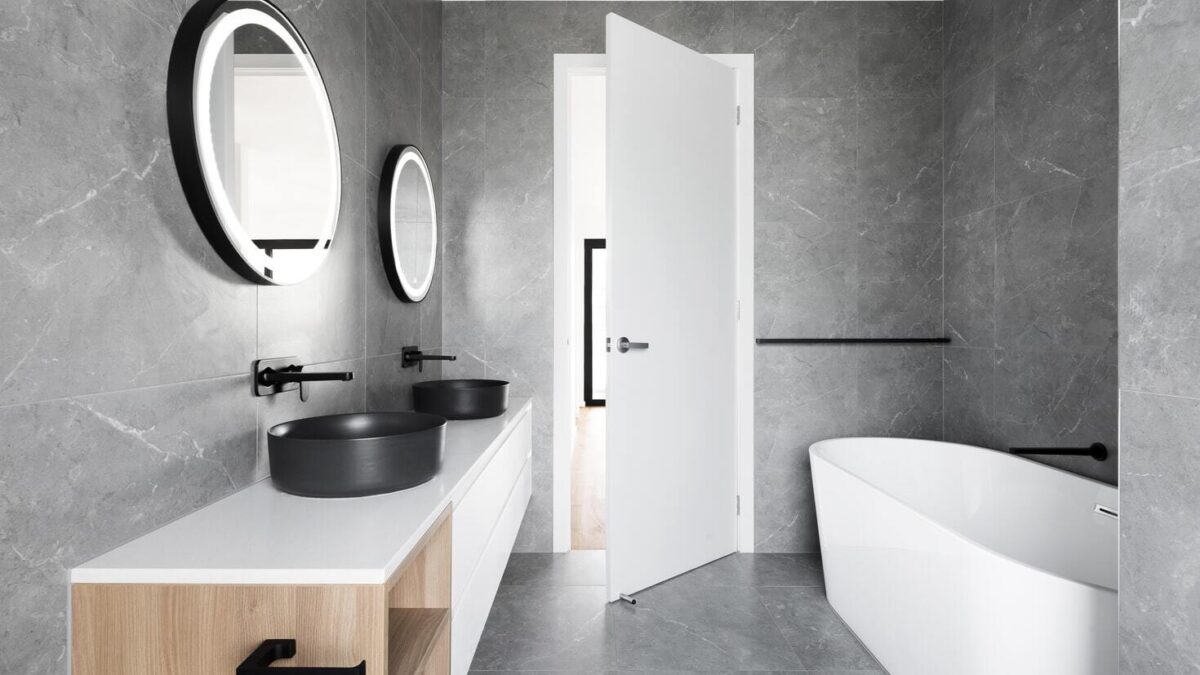 20 Apr 2022
By
deon@bellabathrooms.co.za
5 top essentials to consider when choosing bathroom accessories
Bathroom accessories cover a wide range of items from the small soap dish right through to bathroom furniture.  Accessories add to a bathroom's charm and distinctive style.  Bathroom accessories can also contribute to the overall comfort and enjoyment in the bathroom, helping to organise various items such as toiletries, so that your bathroom remains neat and uncluttered.
Choosing accessories is an art and an enjoyable part of the décor process - almost like the decorative icing of a cake, which not only enhances the taste but also makes it more aesthetically appealing and inviting. 
Many different aspects need to be taken into consideration, from practical needs to choosing the right colours, shapes and finishes which will further define the bathroom's theme.
Here are the top 5 essentials to consider when choosing bathroom accessories:
1. Bathroom Layout
Look at your bathroom objectively in terms of its layout to assess what accessories are needed and the best way to accommodate these bathroom items.
Regardless of the size of your bathroom, think of accessories in terms of their contribution to maximising your bathroom space in order to maintain a neat, ordered look. 
Once this is established you can then move on to deciding which accessories will contribute to the bathroom look and feel.
2.  Budgeting
Decide on the amount that you want to spend so that you can shop within your budget parameters for bathroom accessories which are of good quality and accommodate your budget constraints. 
Shop carefully so that the item you buy suits your needs and your lifestyle, keeping in mind to choose an accessory offering quality and practicality over a brand name.
Whether you are doing a complete remodeling or working within a smaller budget, changing accessories will enhance your bathroom, bringing in new light and a new feel to the overall ambience.
3.  Bathroom Theme
Space need not necessarily dictate your bathroom theme.  Although a larger bathroom space may provide more flexibility, using space cleverly together with the correctly styled accessories can produce the desired look of your theme. 
Themes provide guidance in terms of your choice of shapes and contours of your various bathroom items.  For example, the modern theme which favours a more angular design will impact on the type of taps and showerhead that is selected compared to a Zen styled bathroom which leans towards more natural, rounded contours, where the spout can simulate a waterfall or a rain shower head can simulate the outdoor experience of rain.
4. Floor and wall finishings
Tiles complete the look of your bathroom, adding further interest and even serving to highlight bathroom features.  Additionally tiles have great practical value, protecting walls and floors against moisture which is an inescapable part of the bathroom.
Tiles introduce many different elements into a bathroom design.  They may include a design element of texture, or different tiles may be used to create parameters for different bathroom areas. Tiles also round off the bathroom design, presenting a harmonised whole in which the bathroom accessories and items interrelate with one another.
5.  Types of accessories
As bathrooms become increasingly valued, not just as an area of convenience but a room in which one can delight in a beautiful, relaxing atmosphere, accessories increase in their significance and impact of the overall bathroom effect:
Usually placed above the vanity, the bathroom mirror is an ideal place to start when it comes to using an accessory which contributes to the bathroom's theme.  Modern bathrooms may have sharper lines, appearing in a rectangular or square shaped frameless format, while the Victorian mirror would have a more detailed, intricate design in keeping with the style.
Mirrors can also be used to effectively create the illusion of depth and space in a bathroom, positioning them strategically so that the reflection of lights or other objects creates the sense of an extension of the room.  Nature's colours can also be brought into the bathroom, by using the mirror to reflect the outside greenery and sky.
Soap dishes come in a wide variety of finishes and materials including glass, chrome, stainless steel, ceramic and porcelain.  Taking your dominant material and style into account is the best guidance when it comes to making the right choice.
Soap dishes can also continue the shape of the bath and basins, further using this element to unify the bathroom as a whole.
Space and requirements need to be considered when it comes to your bathroom door. Transparent glass doors enclose the shower while enabling the shower to still remain a part of the bathroom.
Always take into account the ease with which the door can be opened and this in turn will have bearing on choosing a sliding or swivel shower door option.
The glass shower door can be complemented by a mosaic finish or wooden floors which further reinforce the bathroom's design style
Towel rails contribute to the overall order of the bathroom. Position rails where they will be most practical such as close to the shower or bath and next to the basin area.    Single or double rails are available in a variety of choices.  
The heated towel rail brings a luxurious dimension, enabling a clutter free space while providing delicious warm towels in winter.
Hooks maintain order with everything in its place and a place for everything.  Current designs provide a wide range of hooks from a more angular modern style to a more gently contoured classical style.
Need extra space?  The glass shelf provides a perfect solution.  It is neat, compact and enables you to access those bathroom toiletries which are most frequently used.  As with all bathroom accessories, the glass shelf is not only functional but also has decorative value, adding to the general appeal of the bathroom setting.
This is one of the finer features of the bathroom.  Tumbler holders are used for a number of choices, from acting as a water container, they are also often used as storage of the toothbrushes and toothpaste items.
Despite the fact that this is a cleaning item, modern designs enable it to be a tasteful, sophisticated (and necessary) component of the bathroom. 
This accessory provides a practical place for accessing the hand towel.  Additionally, using a beautiful towel can create a sense of luxury or can be used to introduce a particular colour into the bathroom.
If you are tired of cleaning up the residue left by soap then a soap dispenser may be a good alternative.  This may be placed on the sink or counter surface or it can come with a holder which is attached to the wall.
Keeping toiletries in one central place, be it for the shower or for the bath is essential to enjoy a nice relaxing experience and the shower or bath caddy allows you to do just that.  Bath caddies may even have an additional advantage of a book holder, so that not only are your toiletries immediately within reach, but you can enjoy this time out with your favourite book too.
While water is soothing and enjoyable, it can also make surfaces slippery.  Here is where a grab bar comes in handy for young or old.  When climbing out of the bath or shower, the grab bar provides extra stability, minimising the tendency to slip on any wet surface.
 The soap basket

Make sure you are spoilt for choice with a soap basket which provides space for a variety of different soaps.

 

While all accessories serve to streamline and organise a bathroom, always keep in mind the bathroom theme together with the needs of the people who are going to be using the bathroom.  Because bathroom accessories are used throughout the bathroom, using accessories with the same finish creates a sense of unity and also creates a sense of continuity, drawing attention to their finish and perpetuating a sense of order and a subtle atmosphere of sophistication.