Baths
Designs we love
Curated for you
Bella Bathrooms offers the widest selection of Victorian style freestanding baths. We have handpicked a collection of designer baths especially for you. Have a look at these classic bath tubs ranges from Victorian & Albert Baths, Dado Baths, Boutique Baths, and Livingstone Baths
Available from Bella Bathrooms, Victoria + Albert Baths , Allows you to personalise the exterior of your freestanding baths and basins to coordinate with the rest of the bathroom design.
Choose from a spectrum of 194 RAL colours in either gloss or matt finishes.
Buy Baths Online
Bella Bathrooms offers the largest selection of freestanding and built-in baths and tubs on the market. We are official distributors of local and internatioal brands including Duravit Baths, Geberit Baths, Dado Baths, Victoria and Albert Baths, Livingstone Baths, Bijou, Boutique Baths, ASP Baths, Plexicor Baths, Libra Baths and Crystallite Baths. We offer baths made from acrylic, quartz and resin. We offer baths in all shapes and sizes to fit your budget.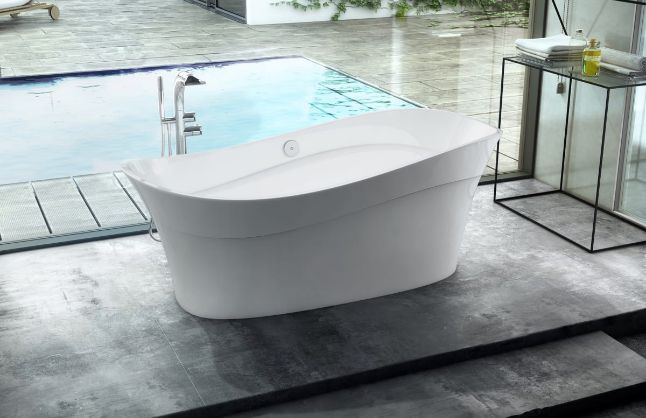 Whether you are looking for a black bath or a coloured bath or even a two tone bath we'll have them online for you. We have an extensive range of modern freestanding baths, contemporary freestanding baths and Victorian style freestanding baths and tubs. Are you limited for space? Why not look at our exclusive range of small baths, corner baths and shower baths. Are you on a tight budget? We offer a large range of affordable bathtubs as well.