Choosing the Right Bathroom Tap for Your Style and Needs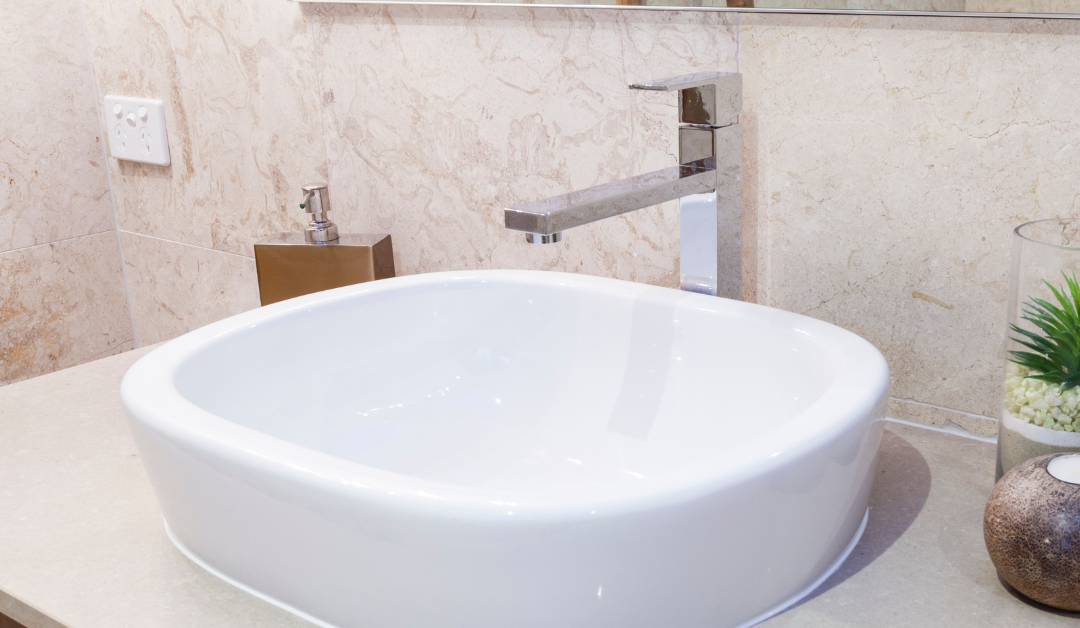 The key to transforming a bathroom into a haven of relaxation and tranquillity is often in the details. While making broad decisions about the colour scheme and overall design theme is important, it's the smaller details that ultimately create a unified and unique atmosphere. The bathroom tap is one such component; despite appearing unimportant, it is essential for both functionality and aesthetic appeal.
A wide variety of designs, shapes, and sizes are present when one explores the world of taps. A simple bathroom can be transformed into an opulent retreat thanks to the wide variety of stylish bathroom tap options. But the abundance of options can make the decision-making process seem overwhelming. This is particularly true if you lack the information and factors necessary to make an informed choice.
The good news is that it doesn't have to be a difficult task to choose the right tap for your bathroom. With the right guidance and insights, you can confidently sift through the vast number of options. This guide will assist you in navigating the complexities of various tap styles and the factors to consider when making your selection. Whether your bathroom exudes modern chic or classic charm, you can be confident that there is a tap to match.
Understanding Different Types of Bathroom Taps
Knowing the differences between tap types is an important factor to take into account when choosing bathroom taps because the tap market can accommodate a wide variety of preferences and needs. The mixer tap is a popular option among homeowners. This design combines the hot and cold water feeds, allowing for easy control of the water temperature and flow for a more comfortable experience.
However, the variety does not stop with the basic mechanism. The variety of mixer tap styles available allows you to match your preferred design and basin type. For instance, short basin mixers are a great option if you are working with a small basin. These taps are designed to be compact yet fully functional, preventing any unnecessary water splashing while maintaining an aesthetic balance with the basin size.
On the other hand, if your basin is on the larger side, you might want to consider tall basin mixers. Designed to be proportionate to larger basins, these taps not only deliver a better user experience but also contribute positively to the overall aesthetics of your bathroom.
For those leaning towards a more traditional or vintage style, pillar taps could serve as the perfect embodiment of your vision. These faucets typically have separate hot and cold water controls and are available in a wide variety of styles. There are a wide variety of pillar taps available to help you realise your vision, whether your ideal bathroom exudes a retro vibe or a classic charm.
Wall-mounted taps offer a classy and useful alternative for those who favour a modern, minimalist aesthetic. These taps are installed directly into the wall above the basin or bath, creating a streamlined, uncluttered look. Wall-mounted taps can make your bathroom appear more spacious and are an ideal solution for small bathrooms or for homeowners seeking a clean, modern aesthetic.
Considering Style, Function, and Durability
Aside from functionality, selecting a bathroom tap requires careful consideration of aesthetics. A tap should not stand alone in your bathroom; rather, it should blend in with the overall design. By matching your bathroom taps to your decor, you can be sure that your selection will enhance the aesthetic appeal of your room. This is the key to designing a bathroom that fulfils its function and delights the eye.
Whether your bathroom decor leans towards the minimalistic lines of modern design or the intricate details of classic elegance, there's a tap to match. For instance, if your bathroom decor embraces traditional style elements, pillar taps or deck sets could seamlessly align with your aesthetic. These styles are often characterised by their timeless charm and prove to be a functional and durable choice.
For bathrooms that flaunt a contemporary design, consider options like mixer taps or wall-mounted taps. These designs are often associated with a sleek, modern look that syncs well with minimalist or contemporary design themes. It's critical to remember that the tap you choose should not only be aesthetically pleasing on its own, but should also complement the overall look and feel of your bathroom.
However, aesthetics are only one piece of the puzzle. When selecting a tap, functionality is just as important, if not more so. The tap design you choose must match the size and style of your basin or bath. For example, high spout taps work wonderfully with larger, deeper basins, whereas low spout taps are ideal for smaller basins. For freestanding bathtubs, freestanding bath taps strike a fine balance between aesthetics and functionality.
Durability is yet another important factor to consider when choosing a tap. Bathroom taps must be of high quality and durability to last a long time given the frequent use and exposure to water. A durable tap not only stands the test of time but also saves you from regular maintenance or replacements. In other words, a high-quality tap that is guaranteed to last not only ensures enduring aesthetic appeal but also represents a wise financial choice.
Prioritising Water Efficiency
Water conservation has become a priority for many households in this day and age, where sustainability is more than just a buzzword. As a result, considering water-saving bathroom tap solutions can significantly reduce your overall water consumption. Water-efficient taps limit the flow of water, thus reducing wastage without compromising on performance.
Today's modern taps are armed with innovative features designed to deliver excellent performance while keeping water conservation at the forefront. For instance, concealed diverter mixers are designed to help you save water. These taps allow you to switch the flow of water between two outlets without turning off the tap, saving water that would otherwise be wasted.
Similarly, modern shower taps incorporate advanced flow regulators. These regulators ensure the efficient use of water, delivering an optimal shower experience while keeping water wastage to a minimum.
Conclusion
Choosing the right bathroom tap entails more than simply selecting the most appealing design you come across. It's all about balancing aesthetics, functionality, and sustainability. With the right tap, you can enhance the visual appeal of your bathroom, improve its functionality, and contribute to your overall water conservation efforts.
However, it's not just about the aesthetics or functionality. The right tap can turn your daily bathroom routine into a one-of-a-kind, satisfying experience, infusing a sense of luxury into the mundane.
Still unsure where to begin or need further assistance in making your selection? Remember, we're here to help. Please don't hesitate to contact us. At Bella Bathrooms, we're committed to helping you create your dream bathroom, offering a high-quality and durable range of bathroom taps that suit your needs and preferences.