Classic Tradtional Style Bathrooms: Our Quick Guide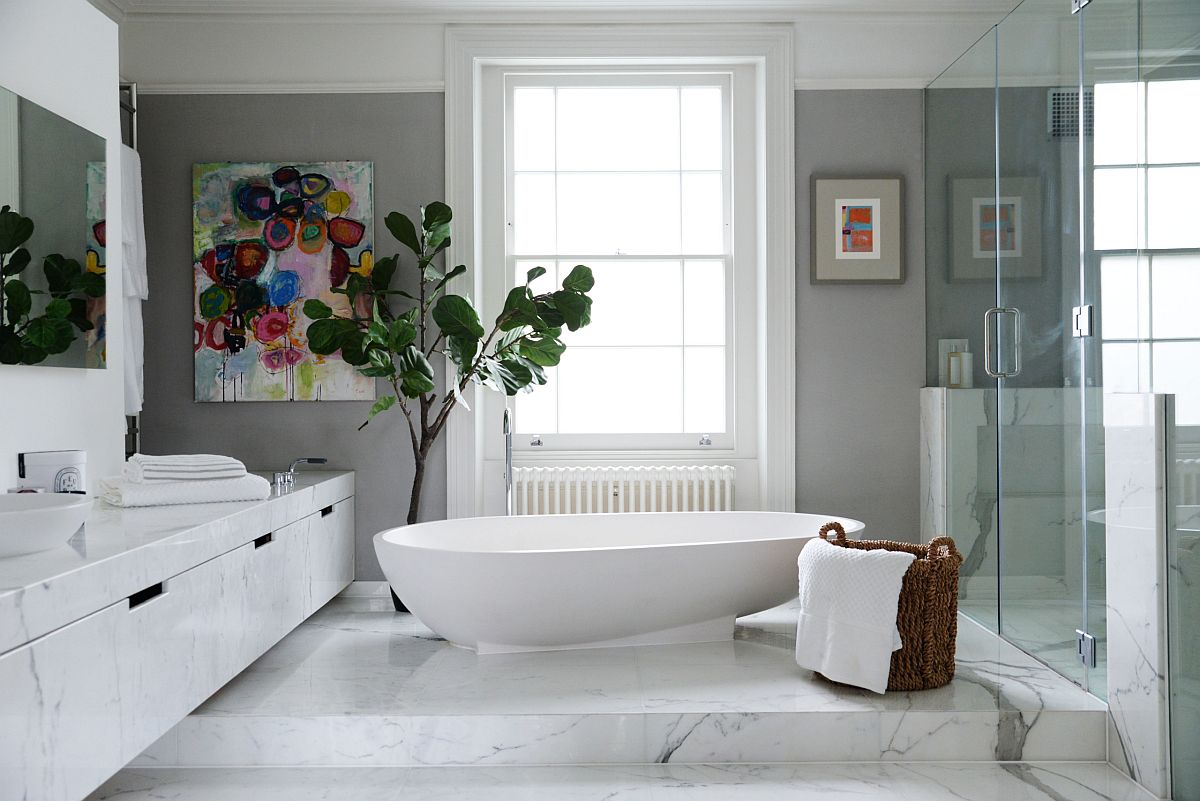 20 Apr 2022
By
deon@bellabathrooms.co.za
When you're designing a new bathroom space, there are a few styles you should explore before you begin. Doing so not only gives you options to choose from, but will also inspire new ideas for you to get everything you want out of the space. Creating a classic look bathroom is a simple way to exude style and elegance in your home. These will always be ian style, and when done right, they can be a striking addition to any home. In order to avoid a dated look, it's worth learning more about this style of bathroom design. Our quick guide will help to put you on your way.
A Sense of Nostalgia and Timelessness
When done right, a classic bathroom should evoke a sense of nostalgia, coupled with a timeless feel. Doing so means choosing the right materials for flooring, the walls and the typical bathroom essentials. The most common materials found in classic bathrooms are marble, ceramics and stone. Although risky to mix and match, with the right balance you could end up having a classic space that has just a touch of modern feel. We are in 2022 after all. If you're only after classic features, our next section will tell you exactly what those are. 
Distinctive Features of Classic Style Bathrooms
Classic style bathrooms tend to have more natural features than other types. This begins with the wood flooring. The creative, often slightly scattered nature of curated objects borders on maximalism for some. Opt for a double basic if you're after an opulent feel, pairing it up with a statement wallpaper (bold and botanical are popular choices). This allows the space to feel like a grand traditional bathroom without crossing the line into seeming dated. A freestanding bath can add to the allure of a classic style bathroom, so explore your options in this area as well. Copper or brass faucets have a tendency to round off the vintage bath off perfectly. 
Carefully Selecting Appliances and Accessories
Finding the right appliances and accessories for the space may feel overwhelming at first, especially as there are a lot of different options out there. These should be carefully curated, as not doing so means running the risk of ending up with a dated bathroom, or worse, one that looks shabby. It's always worth getting a second opinion from someone else who will be using the space. Try not to rush the process, or buy impulsively. Classic style bathrooms need a bit of extra planning, some time online to be inspired by what other people have done, as well as the discipline to see the process through.
Getting Some Help Along the Way
You and your loved ones don't have to go through the remodelling process on your own. At Bella Bathrooms, we pride ourselves in helping our customers get the most out of their bathroom spaces. Whether you're just looking for another opinion on some of the selections you've made for the classic style bathroom, or you're on the lookout for specific appliances, vanity units or other accessories, we can help you end up with a wonderful space. If you've got any questions about classic or other bathroom styles, don't hesitate to reach out to us today.