Victorian Style Bathrooms: Our Quick Guide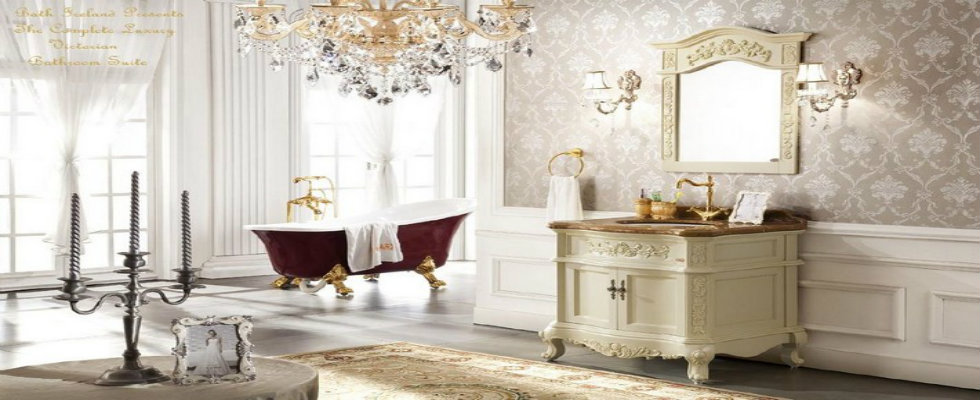 The Victorian era is renowned for being a period of unprecedented power and wealth to Britain. During this period, largely thanks to Queen Victoria's rule, the world was characterised by stability, mostly positive political developments, and improvements in technology spanning predominantly across communication and transport. Considering the challenges we're facing around the globe at the moment, introducing a Victorian style bathroom into your living space could be a way to soothe the soul a little bit. But where should you begin the process? Our guide will tell you what you need to know before kicking things off. 
When Was The Victorian Era?
The Victorian Era lasted from 20 June 1837 to 22 January 1901. This was a time when Queen Victoria reigned over all of the United Kingdom, spanning over six decades. Economic prosperity led to a period of great experimentation for people, as there was new access to different objects to make life easier than it was before. Although nowhere near as automated as things are in the world today, this historical period did feature major shifts (like the introduction of plumbing in the late 1800's), disrupting the status quo and creating new opportunities for people to lead a more comfortable life. 
Prominent Features of Victorian Style Bathrooms
Sophisticated to a tee, Victorian style bathrooms usually feature a combination of dark, bold and rich colours. This extends to anything from the wood flooring, wallpaper, as well as the cabinets. Patterns were important during this time, some of which were clear societal signals of economic prosperity. Bathrooms during this period featured traditional tapware coupled with old-fashioned mechanisms and hand painted porcelain tiles. Keep all of this in mind if you're starting with a bathroom remodel hoping to end up with a sparkling Victorian style space in the end. 
The Right Bathtub for the Job
Choosing the right bath is essential to rounding off a Victorian style bathroom. The era was characterised by its porcelain bathtubs that eventually featured hot and cold taps when plumbing was first introduced. Free standing baths first rose to popularity during the Victoria era, and are now a prominent feature in homes all over the world. When you're starting to design your new space, begin by choosing the bath and faucets, designing the rest of the space over these as the centrepiece or cornerstone of the process. This will make the process a whole lot easier than you might think. 
Victorian Style Bathroom Design Expertise
You don't have to go about the process of creating a Victorian style bathroom all on your own. The Bella Bathrooms team is on hand to help you achieve your design dreams one decision at a time. If you're looking for some inspiration, explore the Victorian style bathroom section on our website. Our room planner feature can help with trying out different designs too. You'll be in your dream space soon, lighting some candles and enjoying a bath as if you were Queen Victoria herself.