Maximizing Space with Countertop Bathroom Basins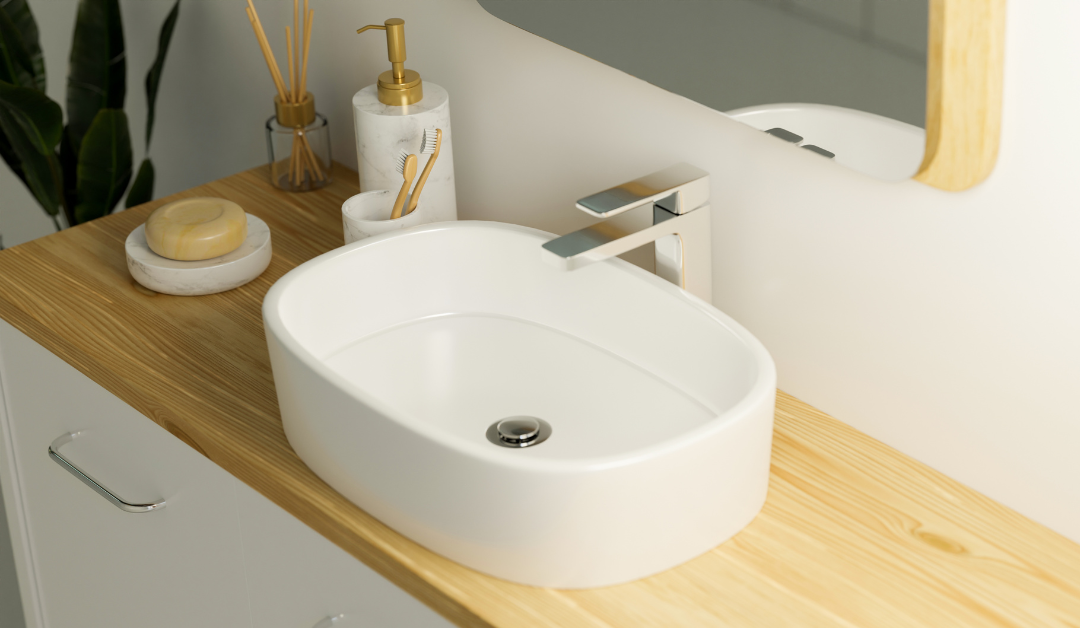 Reinvent Your Bathroom with Space-Saving Countertop Basins
Bathroom renovations often focus on maximising space, especially when working with small bathrooms. One of the most effective ways to achieve this is by incorporating countertop basins into your design. Not only do these basins add a touch of elegance, but they also provide practical solutions for bathroom storage. In this guide, we delve into the world of countertop basins and how they can transform your bathroom.
The Appeal of Countertop Basins in Bathroom Renovations
When undertaking a bathroom renovation, choosing the right basin can make a significant difference in the functionality and aesthetic of your space. Countertop basins are becoming increasingly popular due to their stylish design and space-saving qualities.
Style and Variety
Countertop basins come in various shapes, sizes, and materials, offering a great deal of flexibility in design. From oval and square basins to sinks made from different materials such as porcelain basins and steel basins, you can find the perfect basin to match your bathroom's style and theme.
Space Efficiency
When working with small bathrooms, every inch counts. Countertop basins, especially those designed to fit above the counter, free up floor space and give your bathroom a more open and airy feel.
Maximising Bathroom Storage with Countertop Basins
One of the greatest advantages of countertop basins is their ability to improve bathroom storage. With the basin on the counter, you can utilise the space underneath for storage, making it a practical choice for small bathrooms.
Use Space Beneath the Basin
The area beneath the countertop basin can be used to install cupboards or shelves. These can be used to store toiletries, towels, and other bathroom essentials, keeping your bathroom tidy and organised.
Incorporate a Vanity Unit
Countertop basins can be combined with vanity units for additional storage. This combination provides a convenient place to store items that are frequently used, such as cosmetics and cleaning products.
Complementing Countertop Basins with the Right Taps
Choosing the right taps to pair with your countertop basin is crucial to achieving a cohesive look. Wall-mounted or tall basin taps work best with countertop basins, offering a streamlined and contemporary aesthetic.
Wall-Mounted Taps
Wall-mounted taps provide a clean and minimalist look. They free up space on the countertop and offer an easy-to-clean solution.
Tall Basin Taps
Tall basin taps are designed to reach over the edge of the basin, making them an excellent choice for countertop basins. They come in a variety of styles and finishes to match your bathroom décor.
Conclusion: Embrace the Benefits of Countertop Basins
With their stylish appeal and space-saving qualities, countertop basins are a fantastic addition to any bathroom renovation. When paired with thoughtful storage solutions and the right taps, they can transform even the smallest bathrooms into functional, stylish spaces.
Ready to start your bathroom transformation? Contact Bella Bathrooms today for expert advice on choosing the perfect countertop basin for your space.