Transforming Your Bathroom with Bathroom Vanity Units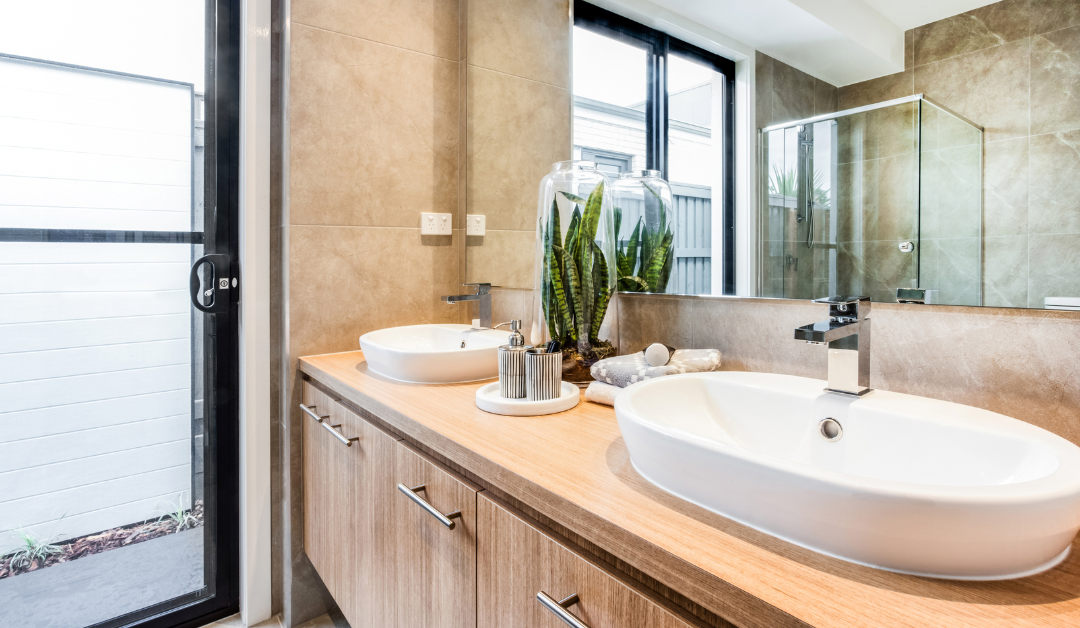 The Transformative Power of Bathroom Vanity Units
When undertaking a bathroom renovation, the inclusion of bathroom vanity units breathes fresh life into your space. These functional and stylish pieces not only enhance your bathroom's aesthetic appeal, but they also offer a practical solution to boost bathroom storage and optimise space utilisation.
For even small bathrooms, bathroom vanity units serve as the perfect addition, demonstrating that limited space doesn't mean limited style. Available in a variety of designs, sizes, and finishes, vanity units blend seamlessly with your chosen decor to make a design statement reflective of your personal style.
Bathroom Vanity Units: Where Style Meets Functionality
Vanity units, such as the tastefully curated range of vanity sets and vanity cupboards, seamlessly blend functionality with style. When choosing a vanity unit for your bathroom, you're able to add storage space while also instilling a sophisticated, contemporary touch to your space.
Imagine walking into your bathroom and being welcomed by a beautifully crafted vanity unit, a countertop basin atop it, and shining fixtures completing the look. This sight can set the tone for a truly luxurious bathing experience, turning an everyday activity into a pampering routine.
Countertop Basins: The Ideal Complement to Your Vanity Units
To enhance the elegance of your vanity unit, countertop basins are a match made in heaven. These basin styles have become modern classics in bathroom design, with their distinct design creating a luxurious ambiance in any bathroom setting. The addition of countertop basins to your vanity unit transforms it into a focal point of your bathroom that exudes modern elegance.
Countertop basins are not only attractive, but they also serve a practical purpose. They are simple to clean and maintain, and they provide a comfortable working height, improving your overall bathroom experience.
Vanity Units for Bathroom Storage
Storage is an essential component of a functional bathroom. Vanity units are a useful solution, especially in small bathrooms where space is often limited. Toiletries, towels, and other essentials can be easily stored in these units, keeping everything organised and out of sight.
For optimal organisation, consider accompanying your vanity unit with complementary bathroom accessories. Soap dispensers, toothbrush holders, and other small storage solutions can keep your vanity unit neat, tidy, and clutter-free.
The Space-Saving Solution: Vanity Units for Small Bathrooms
Every inch of space counts in a small bathroom. The right vanity unit can transform the functionality of your bathroom without compromising on style. Units designed for corners or with a shallower depth can comfortably fit even in small spaces, demonstrating that style and functionality can coexist in a bathroom of any size.
Vanity units for small bathrooms can even give the impression of more space. By lifting storage off the floor, they give your bathroom a more open feel, helping you maximise your small bathroom.
Diverse Styles for Diverse Needs
Bathroom vanity units come in a variety of styles to suit a wide range of aesthetic preferences. From minimalist, modern designs to more traditional, rustic styles, there's a vanity unit to suit every taste. Moreover, vanity units come in various sizes and configurations, including single basin units for smaller spaces and double basin units for larger bathrooms.
Materials and Finishes
The material and finish you choose can have a big impact on the overall look and durability of your vanity unit. High-quality materials, such as hardwood and porcelain, provide durability while also adding a luxurious look to your vanity unit. Meanwhile, finishes such as glossy white, matte black, or natural wood can improve the aesthetic appeal of your vanity unit, ensuring it complements the rest of your bathroom décor.
The Role of Lighting and Mirrors
While vanity units are essential, other elements such as lighting and mirrors play a crucial role in maximising their functionality. Proper lighting can make the vanity area more usable, especially for tasks like shaving or applying makeup. Moreover, a well-placed mirror can add depth to the room and make the space appear larger, making them especially beneficial in small bathrooms.
Maximise Your Space with Bathroom Accessories
In addition to your bathroom vanity unit, consider adding a range of bathroom accessories to further enhance your space. These elements, such as towel rails, robe hooks, and shelving units, can provide additional storage and improve the functionality of your bathroom, making it a more enjoyable space.
With Bella Bathrooms, the possibilities are endless.
No matter what your vision for your perfect bathroom may be, Bella Bathrooms can help you make it a reality. With their extensive range of bathroom vanity units and accessories, along with a team of experienced professionals to guide you through the process, you can transform your bathroom into a place of relaxation and comfort.
Start transforming your bathroom today. Contact Bella Bathrooms to explore your options and embark on your renovation journey.