Modern Style Bathrooms: Our Quick Guide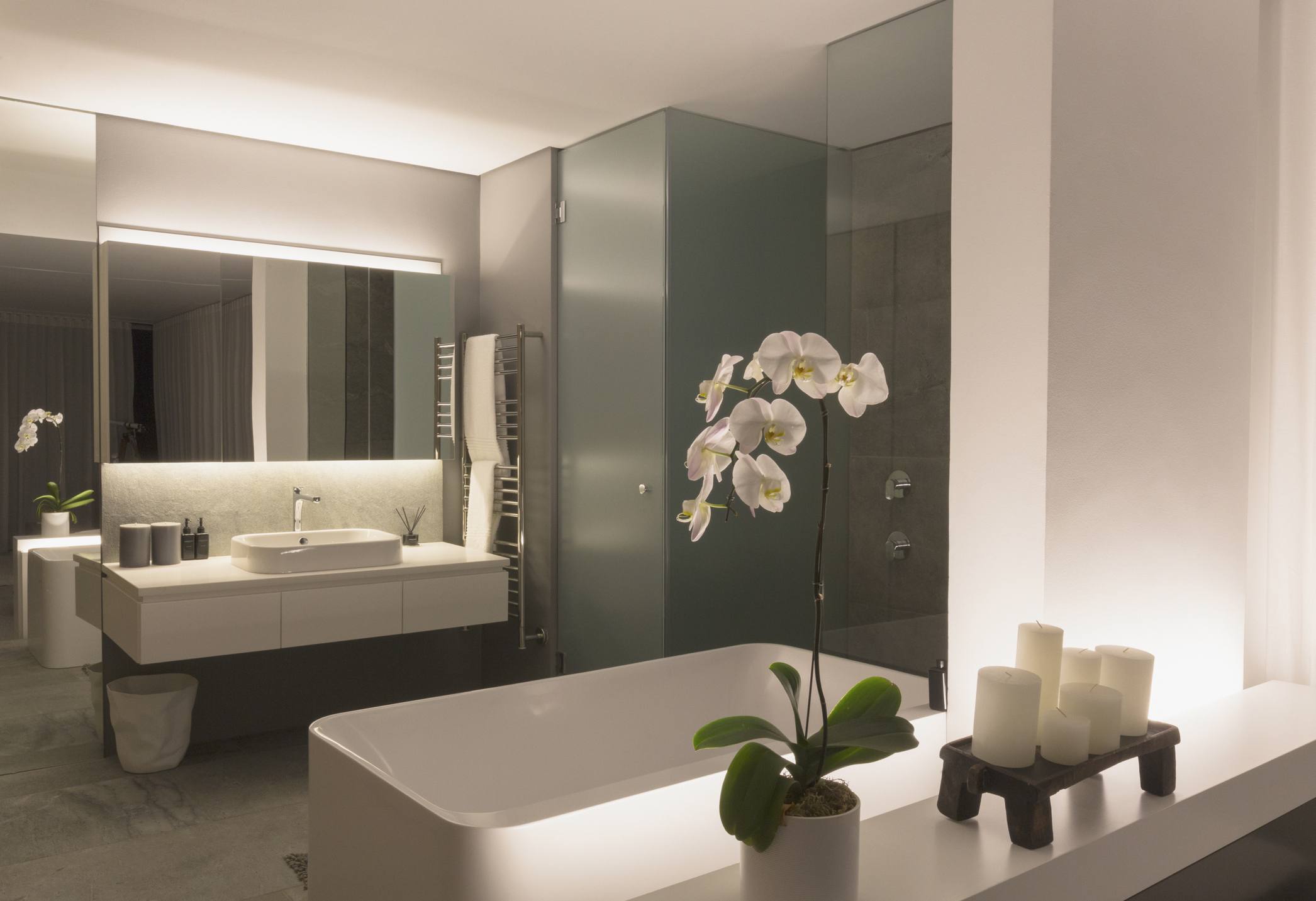 20 Apr 2022
By
deon@bellabathrooms.co.za
A modern design style bathroom is the perfect addition to any home looking to exude sophistication and exuberance. From adding minimalistic accessories, through to introducing meticulous finishes, this type of space is unique, vibrant and surprisingly inviting. If you're thinking about a modern design aesthetic for your home, or are specifically on the lookout for a space with a modern bathroom already, knowing more about them will make the job a little easier. Here is everything you need to know about modern style bathrooms in order to find exactly what you are looking for this year. 
Why Modern Design Works
Modern design is ideal because it encourages a clean, open space that is maximised to its full potential. It also banks on natural light to give it a more open feel, no matter how big or small it might be. This simplistic approach can also be less expensive than other bathroom types, purely because you won't be furnishing it all that much to begin with. This makes room for you and your loved ones to move things around as you see fit, rather than feeling confined to a single design that you may not like all that much a couple of years from now. 
Modern vs. Contemporary Style Bathrooms: What's The Difference?
Although "modern" and "contemporary" bathrooms are used interchangeably, the reality is that from a design perspective, they set out with completely different approaches. Modern design focuses on an era that has recently passed, which people will have had time to get used to. Contemporary design is all about creating an aesthetic that focuses on the now, with a leaning towards the future. It tends to take more risks, looks towards what future trends might be, and is harder to pin down or put into one box, leaving room for exploration and innovation. 
The Focal Point
Although it can be difficult to detail a focal point in a contemporary style bathroom, modern ones are perfectly defined by uncluttered spaces, geometric shapes and clean lines. This is in total contrast to classic or Victorian style bathroom designs. The space depends on natural light as a part of the design element, typically illuminating marble tiles alongside a bath and shower area that is only separated from the rest of the space by a glass frame. In terms of vanity designs, modern bathrooms tend to feature wood or wood-like materials to add to the natural feel of the space. 
Tapping Into Modern Minimalism
If finding all of this sounds overwhelming, the Bella Bathrooms team can help. With hundreds of products to choose from in our catalogue, you will be able to fill your modern bathroom in no time at all. If you're stuck on exactly what to choose, check out our inspiration page for more on how you can create the perfect modern sanctuary. A sea of elegance and style awaits you in your new bathroom space. Enjoy the process of getting there, as well as the pleasure from actually being able to use the finished product too.